Aye Aye Landlubbers
IN this picture you can see the remains of what once was a window seat, that sadly was lost to the ravages of time.
It was always our intention to replace the seat and after some planning and chin rubbing and some invaluable input from nephew Will we decided to do a box seat that would hold the gas cylinders for the hob as it is easy to vent it outside.
The bits and pieces you can see in thsio picture are as follows from the top down starting on the right
The old bit of wood in the wall that used to be the seat
The covered copper pipe which will take the gas round to the hob
The first (connected) and the second of two x 40mm pipes which take fresh air around behind work area to the wood burning range boiler (to stop it sucking air in through all the cracks elsewhere)
The emergency drain for the wood burning range boiler
The emergency cold water feed (blue) to wood burning range (to prevent overheat in event of prolonged power cut)
The grey one in the middle goes off to the left and is the drain for the sink.
Here it is all tidied up a bit and with the emergency drain and air connected and the water pipe getting in the friggin way.
They all go round the back of this "leveling" wall and here you can see where the electric comes though for the fan oven and the elec for the hob lighter
Here you can see the emergency cold water and drain for the wood burner and the air feed just poking round the back of the up rights for the fireplace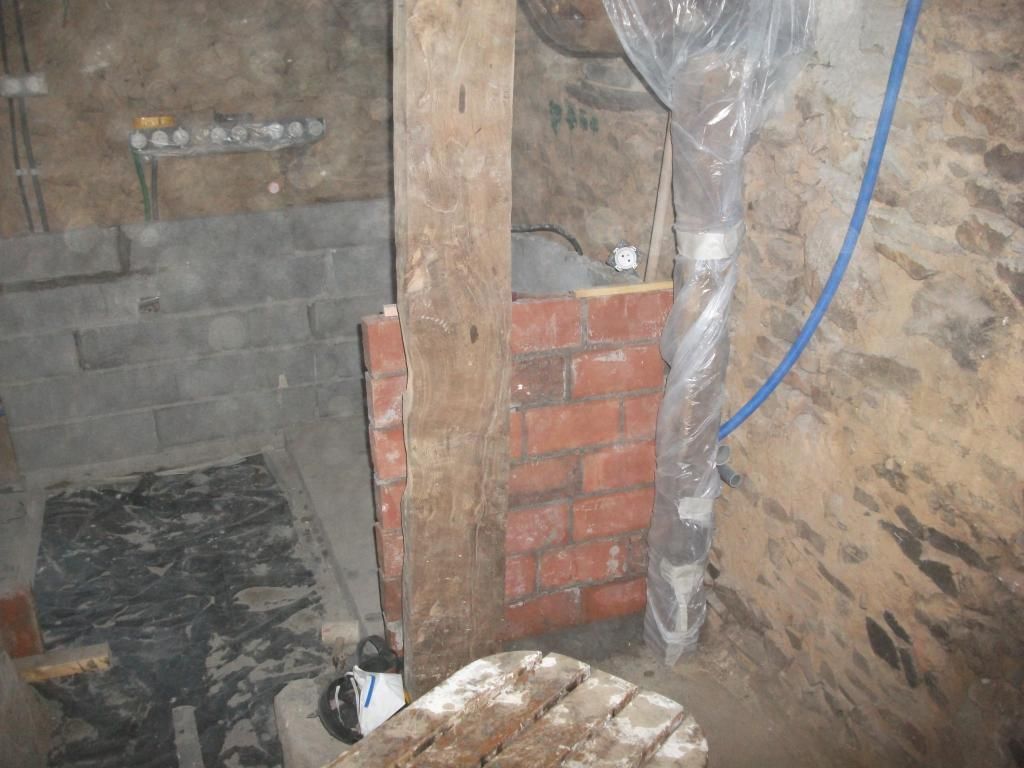 Once the pipes were in place behind the small block wall Will set about getting a level framework onto the island and then onto the other work surfaces.
Some more leveling and choosing of old wood to be the uprights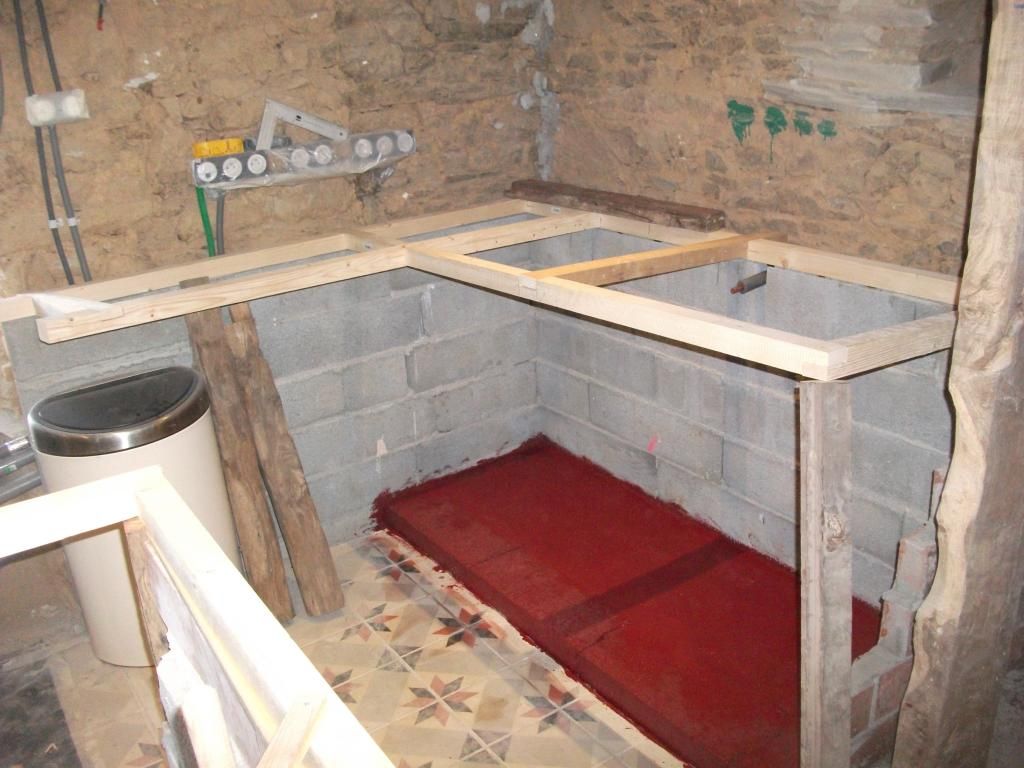 And there it was done with top of 18mm marine ply. We are sending the tops away as templates to have stainless steel tops with overhang and splash backs made to measure a then bonded to it.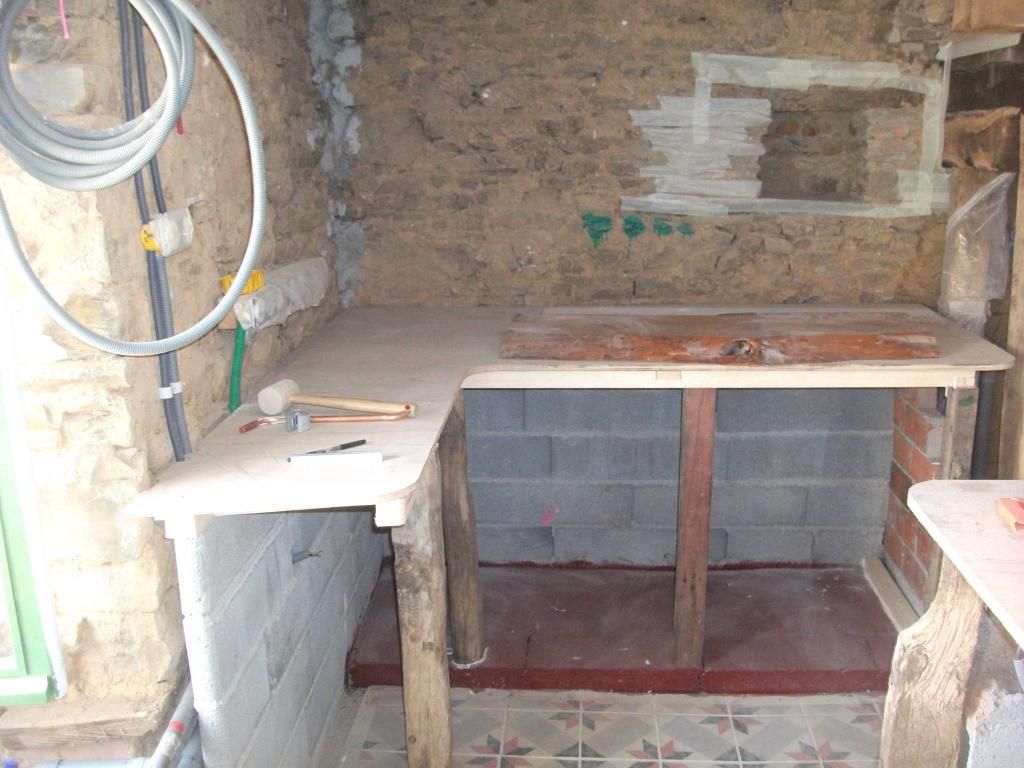 and here with the cut out for the gas Hob. The bits of chevron you can see are where the splash-backs start upwards.
Here are few stages of the window seat under construction which utilised the half section of the original back door of the house that has been serving as the dunny door for the last 5 years. Beautiful old oak with the original patina of paint just rubbed down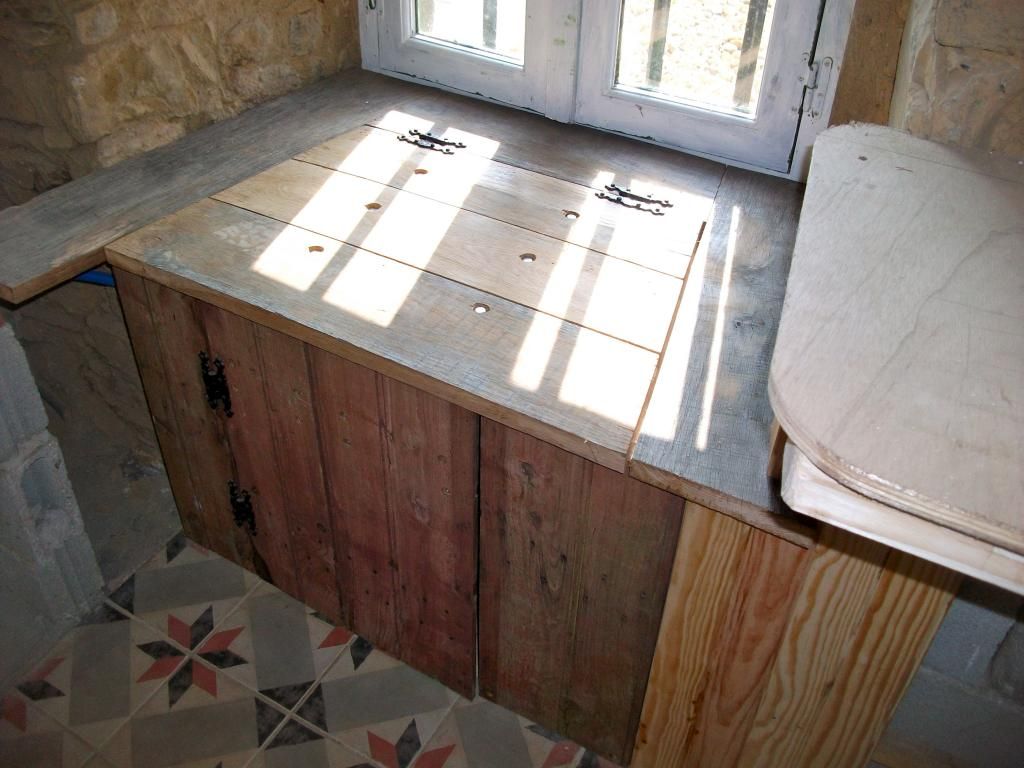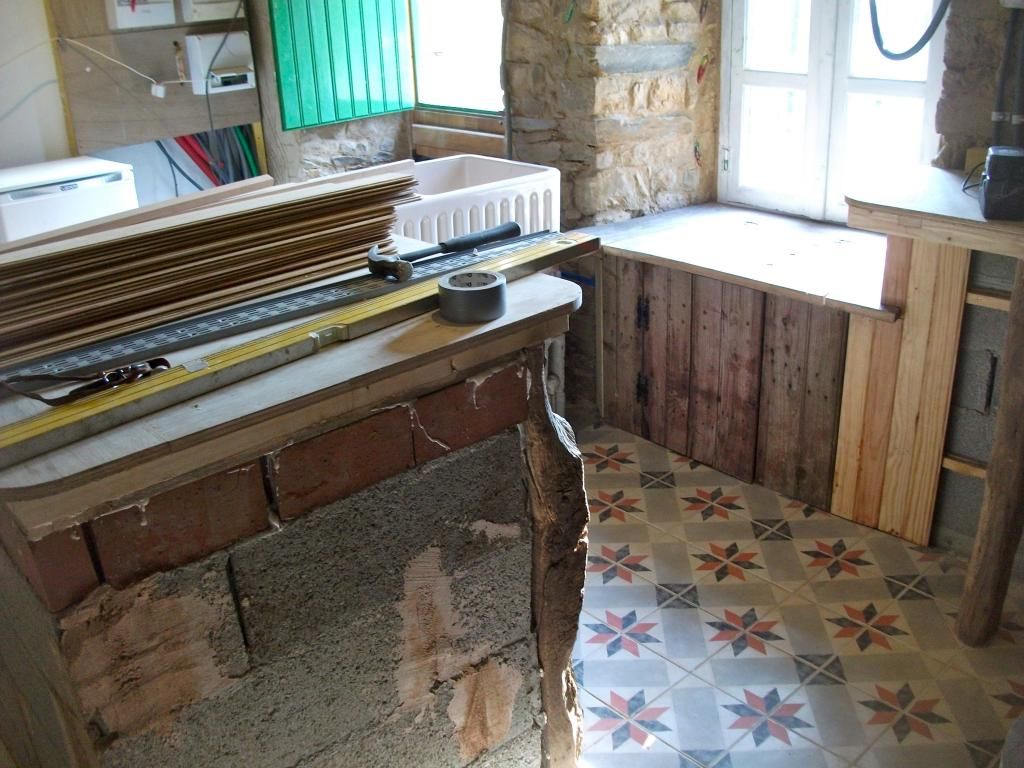 So it is coming along and thank-you nephew Will for creating a beautiful feature in the room and for sharing your ideas and expertise with us.
Love and Peace
Bentley