A year or so back we erected the first part of Shed 3 which is to become the main workshop and depository for my tools and the various bits of storage we don't want in the house
It went from this
to this
You can see the extra-long chevrons on the right that were left in with the express purpose of extending them further and then roofing over to create a log store on the side.
We cut to size and treated some more chevrons with a mix of modern creosote, old engine oil, dirty diesel and a black french wood preserver like runny tar.
After they were dry it was simple case of nail gunning them in place with stiffiners to extend the chevron length. (you can see the stiffiners sitting proud under the chevrons They are about half a meter so extend 250mm each site of the join)
Once they were in place We used meta post (concreted in for extra stability) and created 4 uprights cut to length with a cross member that supported and stiffened the whole ensemble and then used the same roofing material just slid it under the existing which had been left slack for the over lap. Screwed it down using the wide oblong washers and special screws for the job and there it was done.
Then we had to get in there and clad the wall with treated wood (it is vollige which is the stuff normally used under traditional roofs, but with a heavy coat of our protector mix both sides it will last for yonks.
You can see the simple uprights used as an anchor for the wood cladding all treated as well. This gives a nice air gap behind to keep everything healthy. You can also see how it look at the front where it will be seen.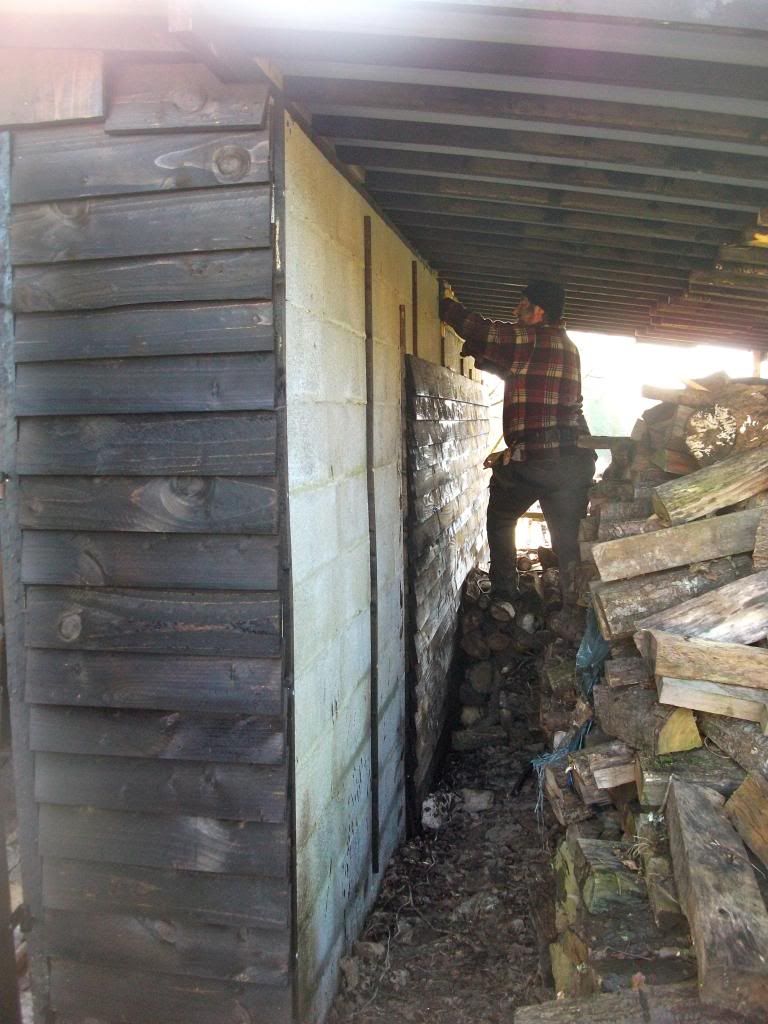 Here is Mrs B suitably attired getting stuck in with the hammer and also showing me how even and thick the coat she had applied was after I had inadvertently inquired. (ahem)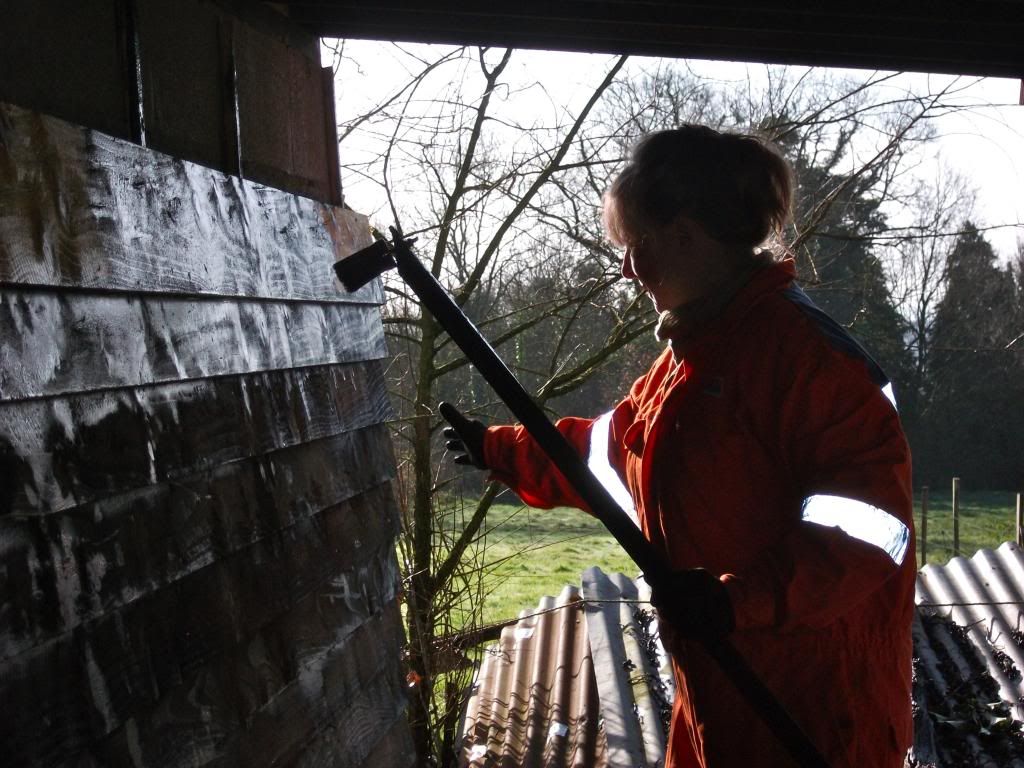 So we completed the cladding where needed and I buggered off back to sea leaving Mrs B the massive Jenga/Tetris task of compacting the log pile into the new shelter in preparation of another load arriving soon from out woodland that we are going to thin out a bit in the autumn plus another load of limbs yet to be sawn that we pollarded a couple of years ago at project two
This is how it turned out with the log pile now neatly stacked and the view from the back of the shed before it receives its wood cladding.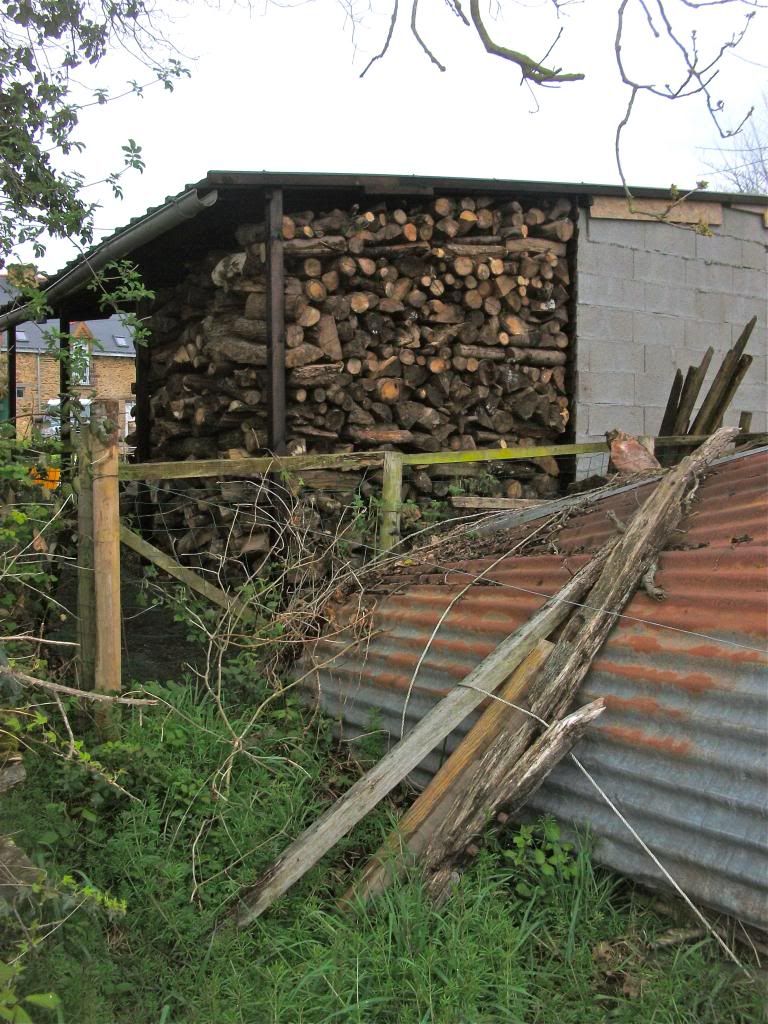 And here from the front.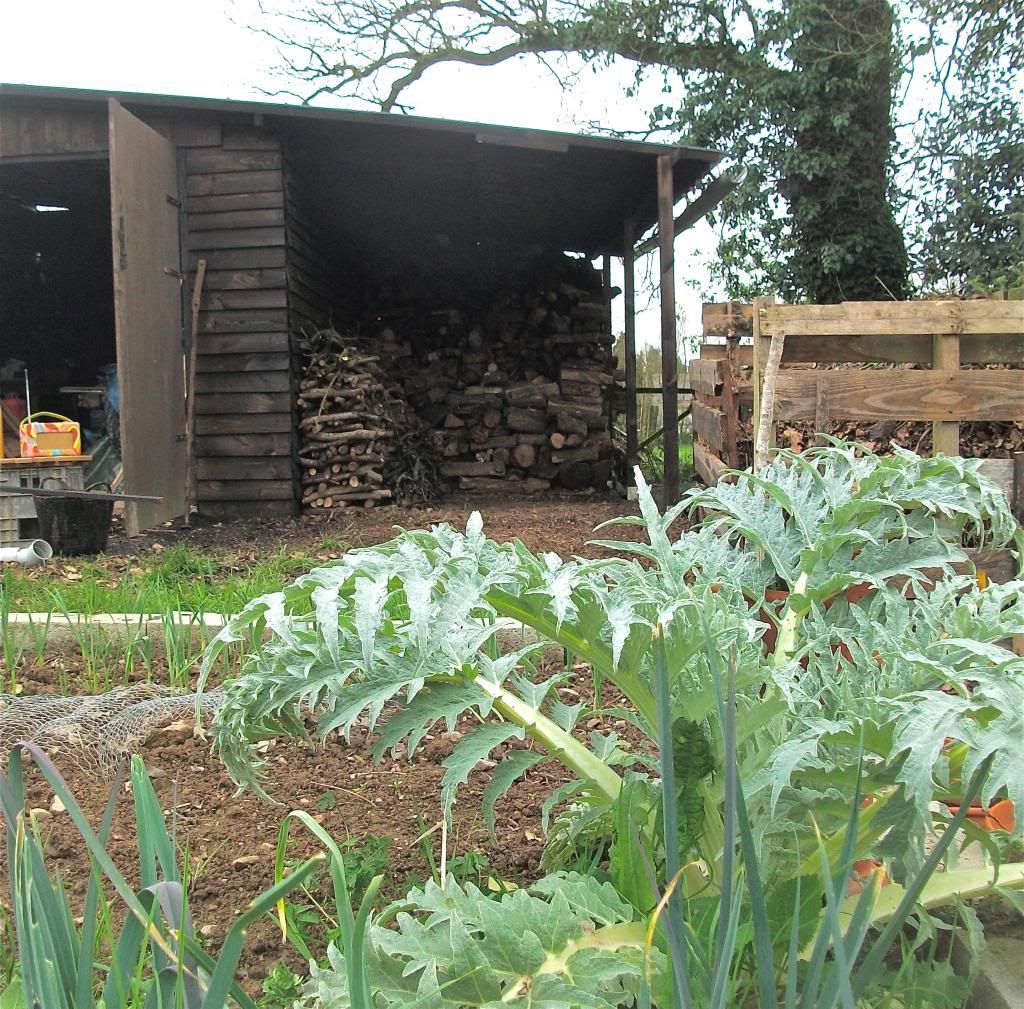 Mrs B reckons it now takes up about a third of the shelter so plenty of room for more and we start burning in the autumn so plenty to come yet.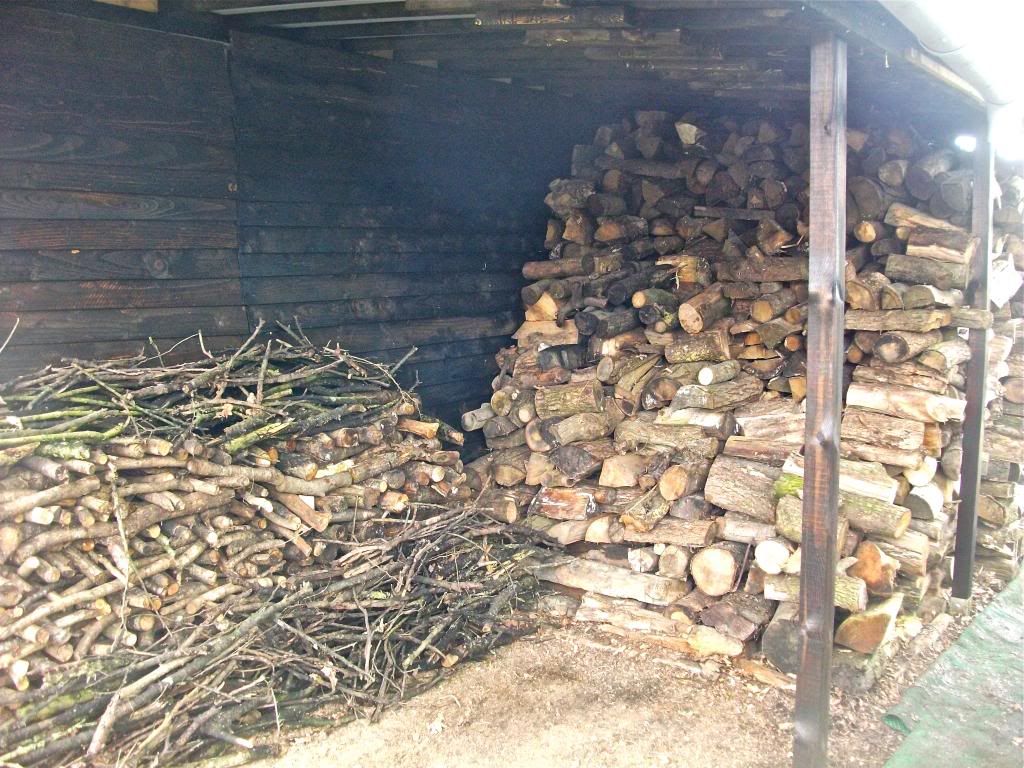 Just the small stuff to move to its own section
So there we have it a log shelter done and dusted, logs stacked, about half of shed 3 with its wood cladding, and just waiting for a couple of collector barrels for the rainwater and the run off drain-away to put in. That was the first task complete on the leave.
More to follow.
Cheers
Bentley