Aye Aye landlubbers, I have to say we are fairly chuffed with how the bathroom has turned out in terms of being close to our combined vision.
Our requirements were firstly from MrsB
Luxurious bath
Beautiful fittings
Warm opulent feel to the space
Not cramped
Plenty of natural light and targeted other light
The slight zany edge with a bit of "wow" factor
A room to enjoy being in not just functional
and then from me
A shower big enough for two
That two of us could fit in the shower
That MrsB could luxuriate in the bath with a massive supply of hot water
That the shower was powerful and controllable and could easily fit two people in
That the fittings were top quality and that the light was good be it natural or artificial
That is warm and the towels would be warm when you both exited the shower. (ha ha )
So if you go back in time on the this blog you wil see the photos of when we first laid out the bathroom floor and then put the walls in and then worked on the layout.
Here is a pictoral story of start to finish of the bathroom.
Early days with my son Zak and I putting in the joists and floor. The bathroom is to the left of where he is sat and the final measurements are 3.5 meters by 3.5 meters.
Up goes the first bit of 18mm marine ply which we ended up doubling up so we have 36mm of marine ply on the floor cross laid to prevent any movement
Here it is before the stud walls went up
It is mad to look at that and know it is 3.5 x 3.5
So then the Velux was in studwork was in the insulation was in and the plasterboard up
If you notice in this one I had to cut out some of the plasterboard already fitted so that the shower pipes and controls were not in a place where you would get wet turning them on.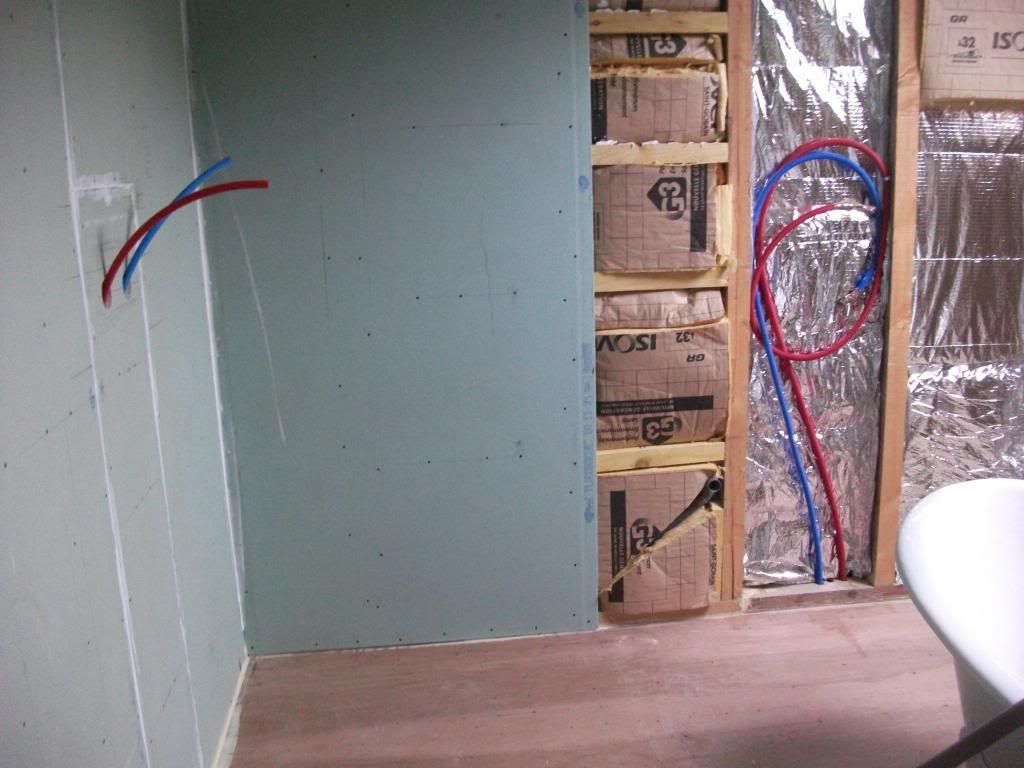 Then in goes the shower tray
Of course not forgetting to get yourself trapped
Drain and water feed for the sink and electrics for the sink mirror lights
more plasterboarding and insulation
Floor tiles down and now comes the shower glass block wall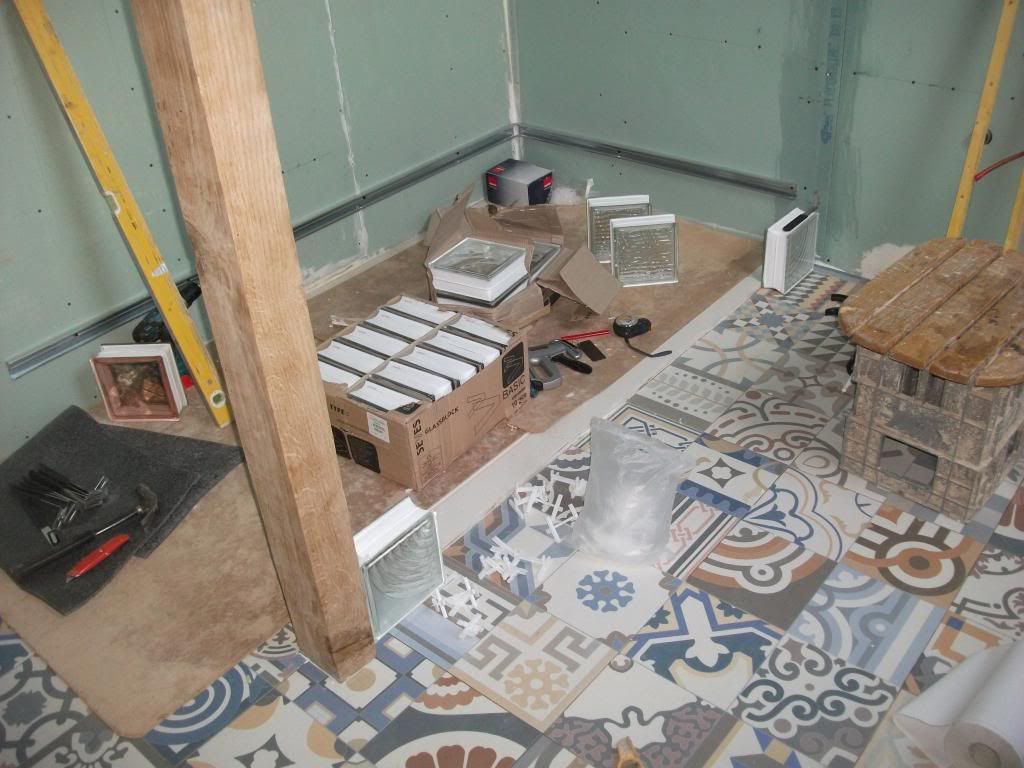 You can see the "in shower" ceiling LED lights
on with the block wall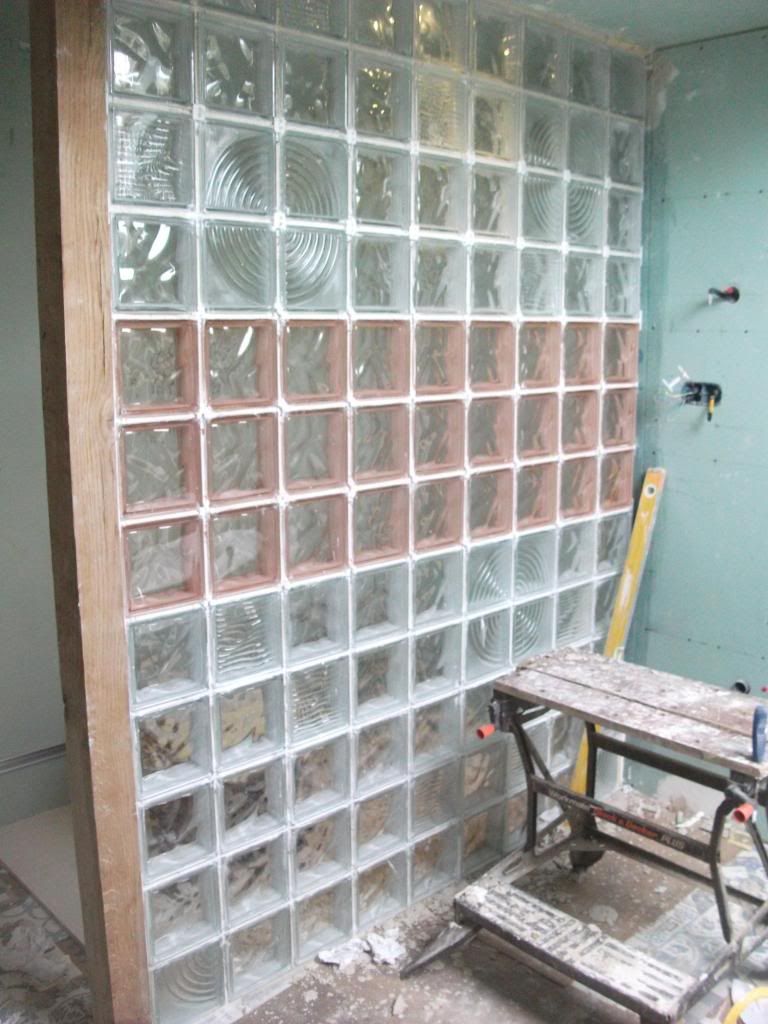 then on with the shower wall tiles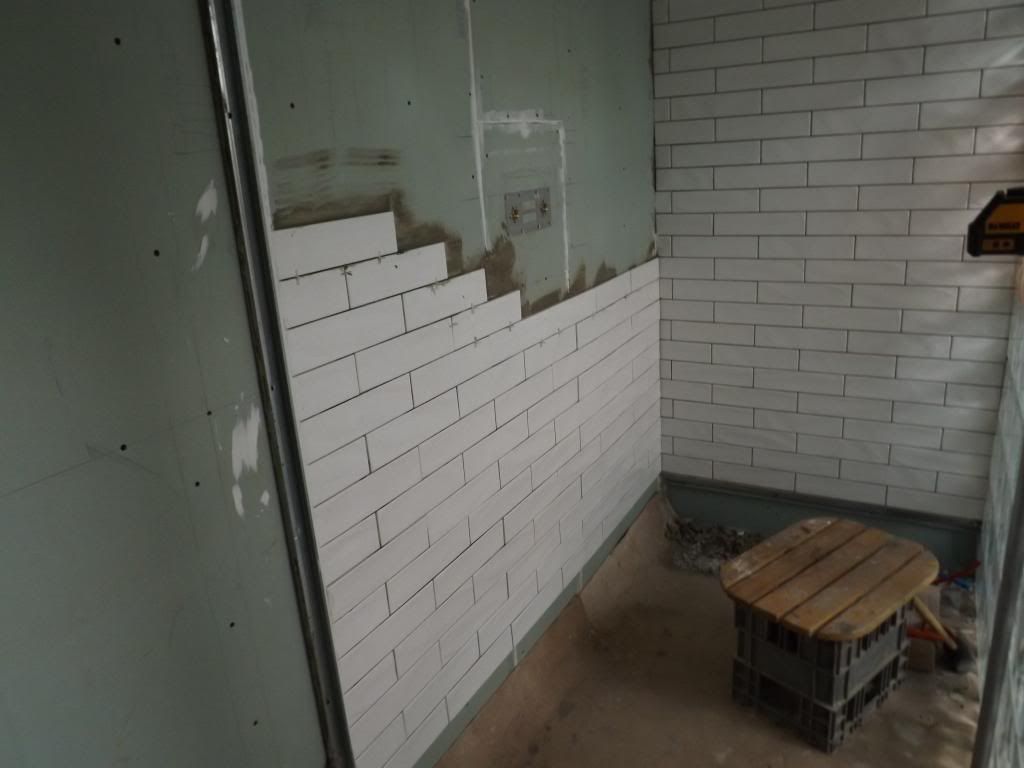 Then get some plaster on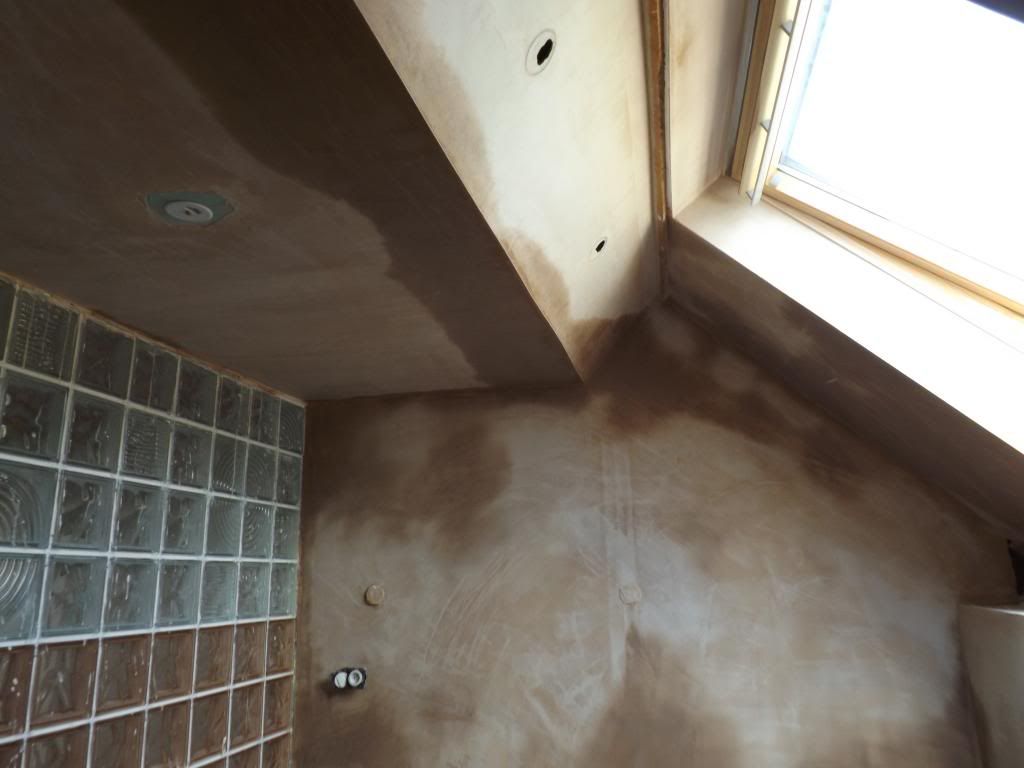 Then get some wall tiles on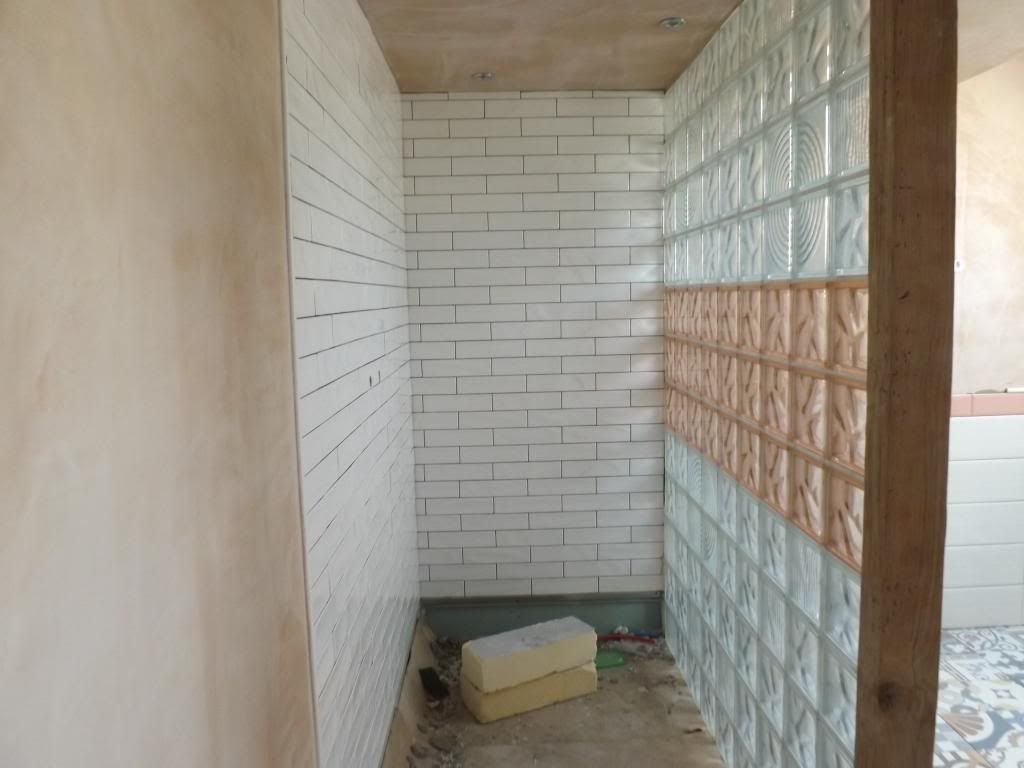 Then get daughter Pearl in for some painting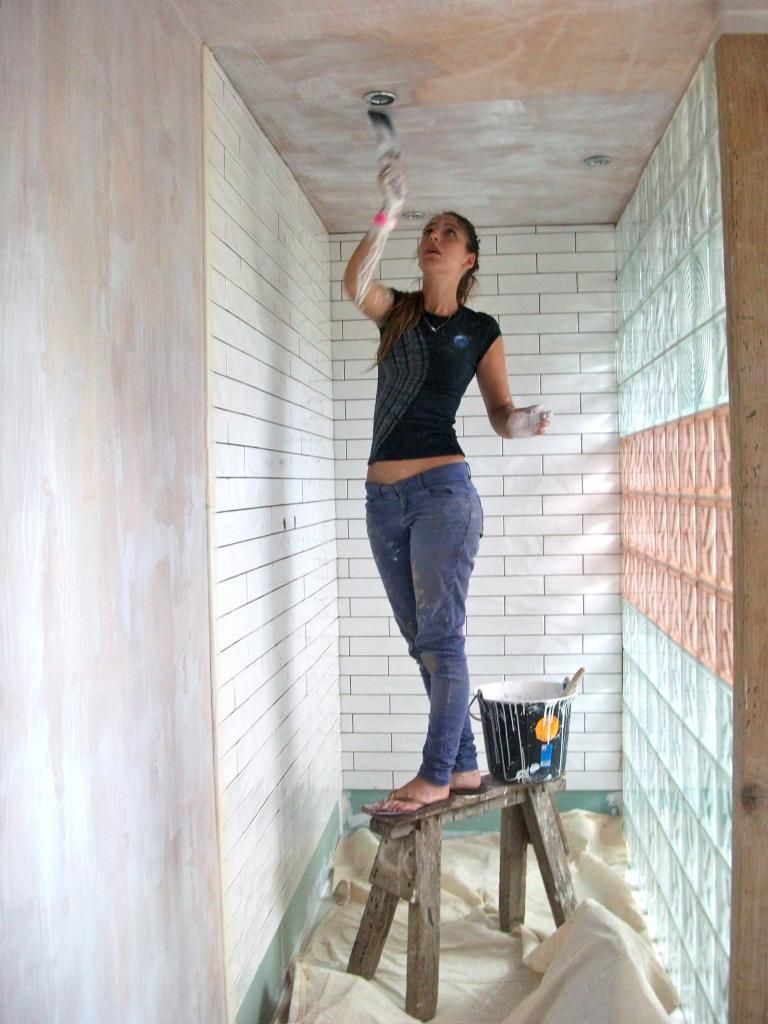 get the big wonky shelf in place
Then fit in the shower gubbins and the bath stuff and the sink bits
And finally after years of waiting let MrsB loose with the finishing touches.
And that my hearties is the bathroom as good as finished. There is probably just one question poised on your lips "How well do two people fit in that shower?", well let me tell you that a gentleman never tells.
It is fair to say that MrsB and I am well chuffed with the end result and it is the first room we have completely completed.
Love and Peace
Bentley