Aye Aye Landlubbers.
So we had camouflaged the septic tank and filter and then laid the concrete block core of what will become our front area of the house.
It was all set for Mrs B to weave her stone magic and create something to which I can then make and fix a low lying palisade style fence to complete the picture.
MrsB has just sent me the photos of the progress so far and I think it is absolutely superb.
So it started like this
And when we had camouflaged the septic tank and put in the concrete walls, it looked like this.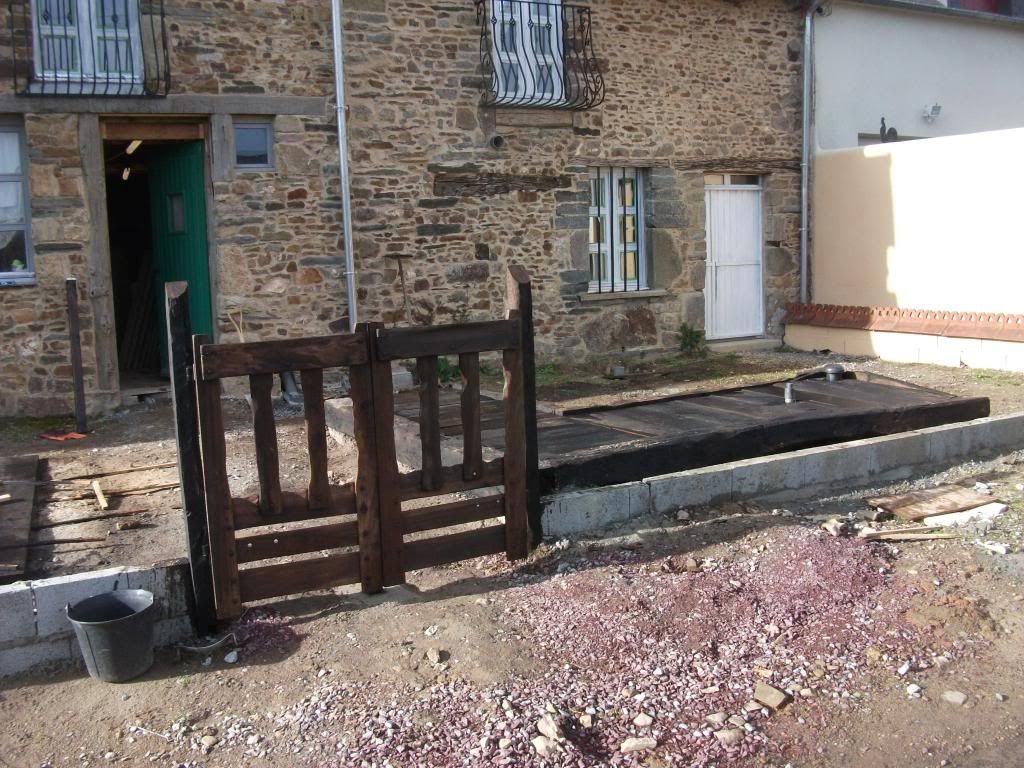 And now MrsB does her thing!!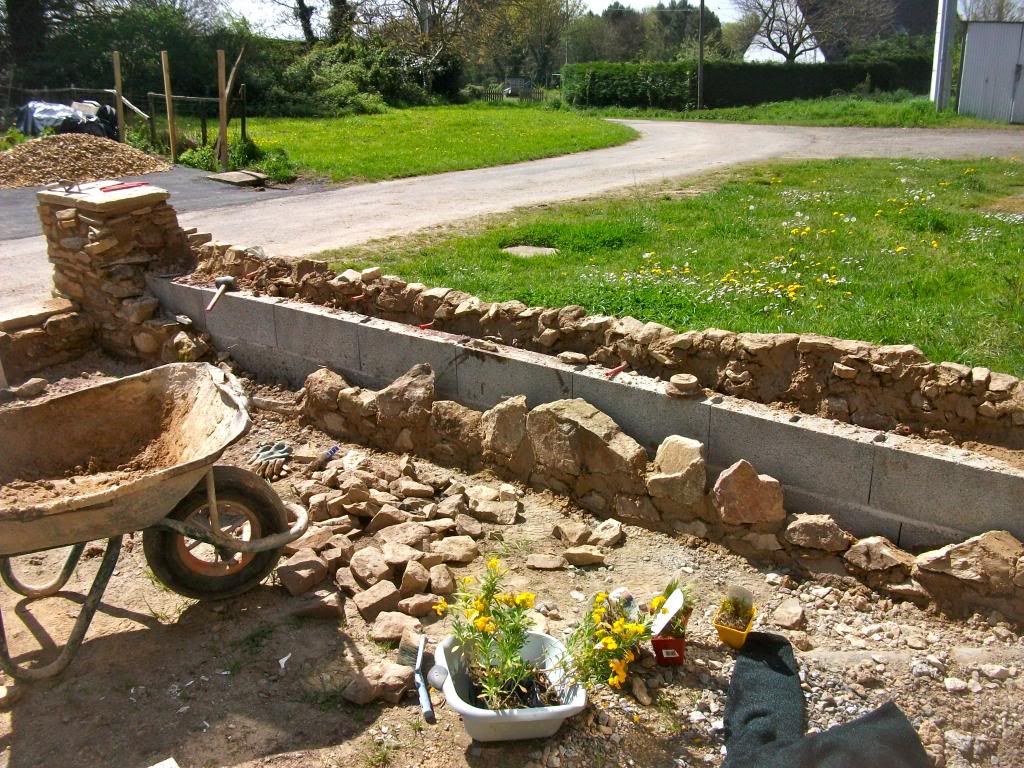 Being watched as ever by the old farm dog 'Hercule' who just adores her.
And our jack 'Minnie' who also adores her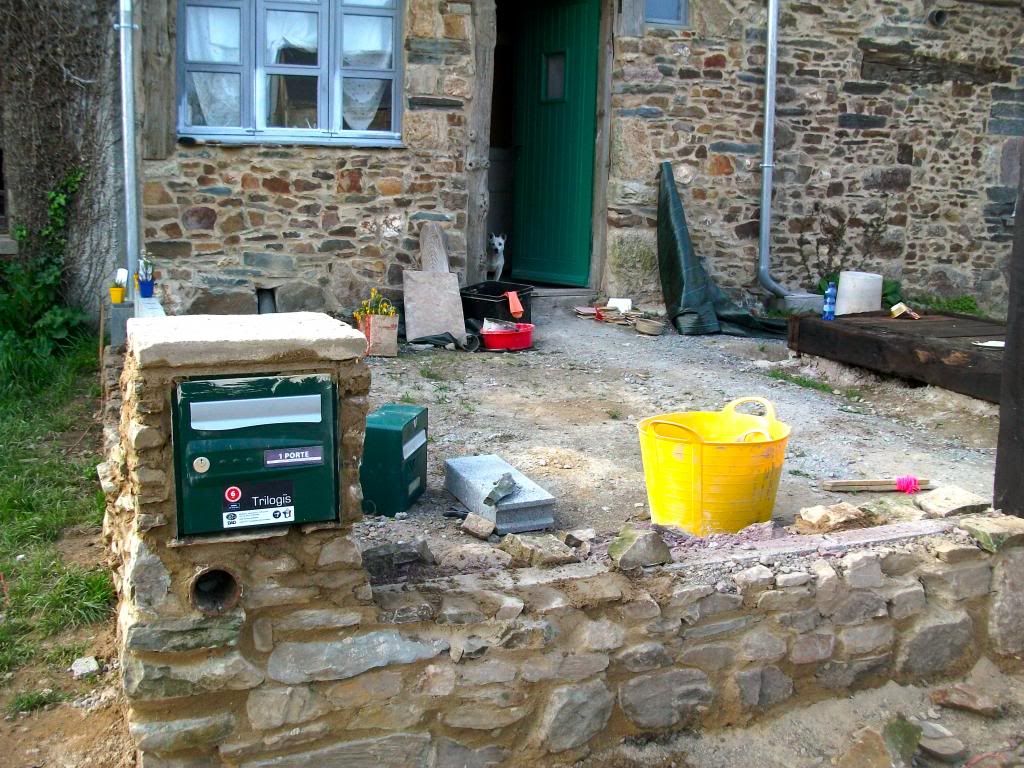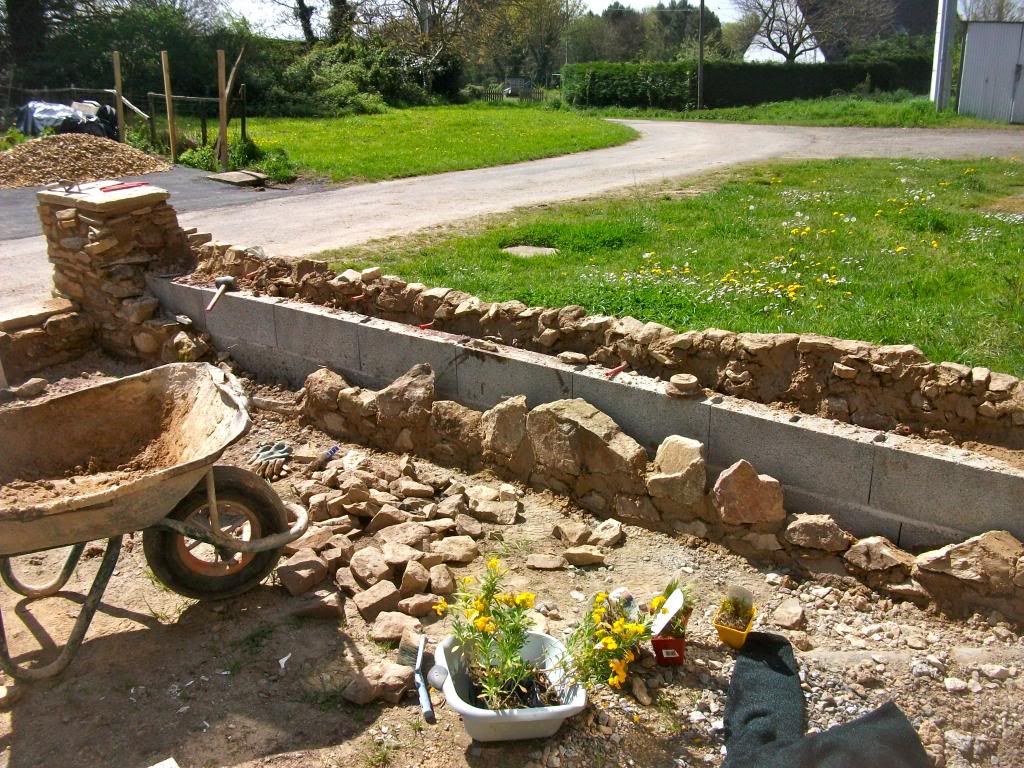 Post box and newspaper slot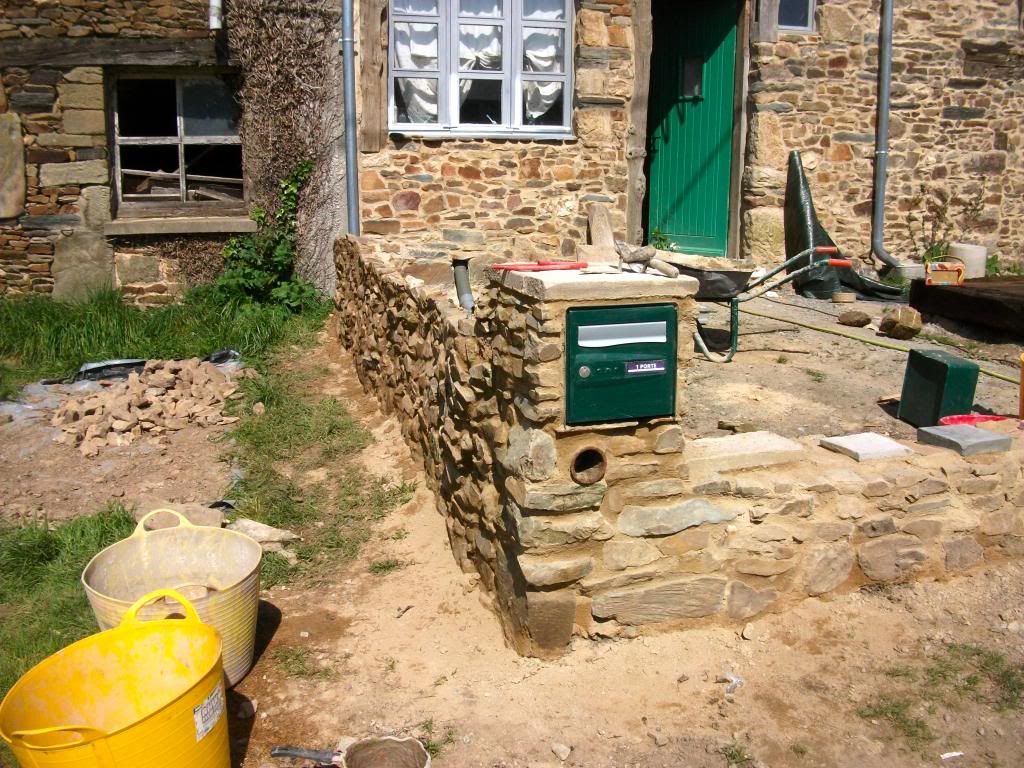 And now with a few pots in place and the flowers already happy in their new home in the wall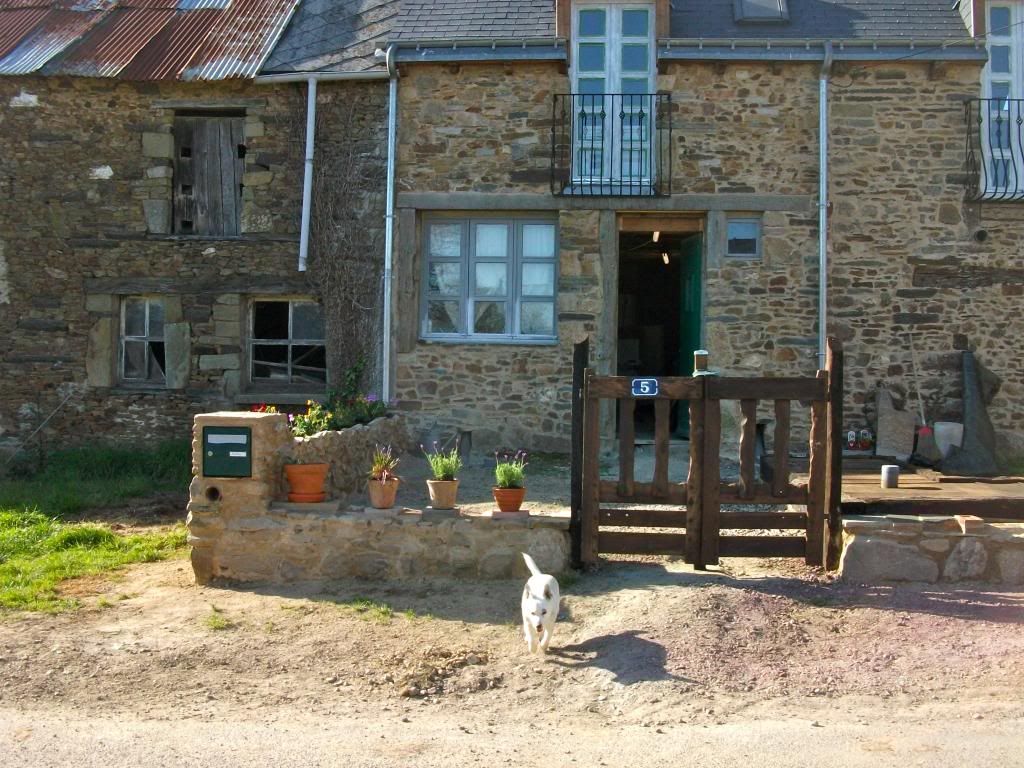 And now you should be able to get an idea of how good it is going to look with a low wooden fence (about same height as the slot for letters) running along the front both sides of the gate on the back of the wall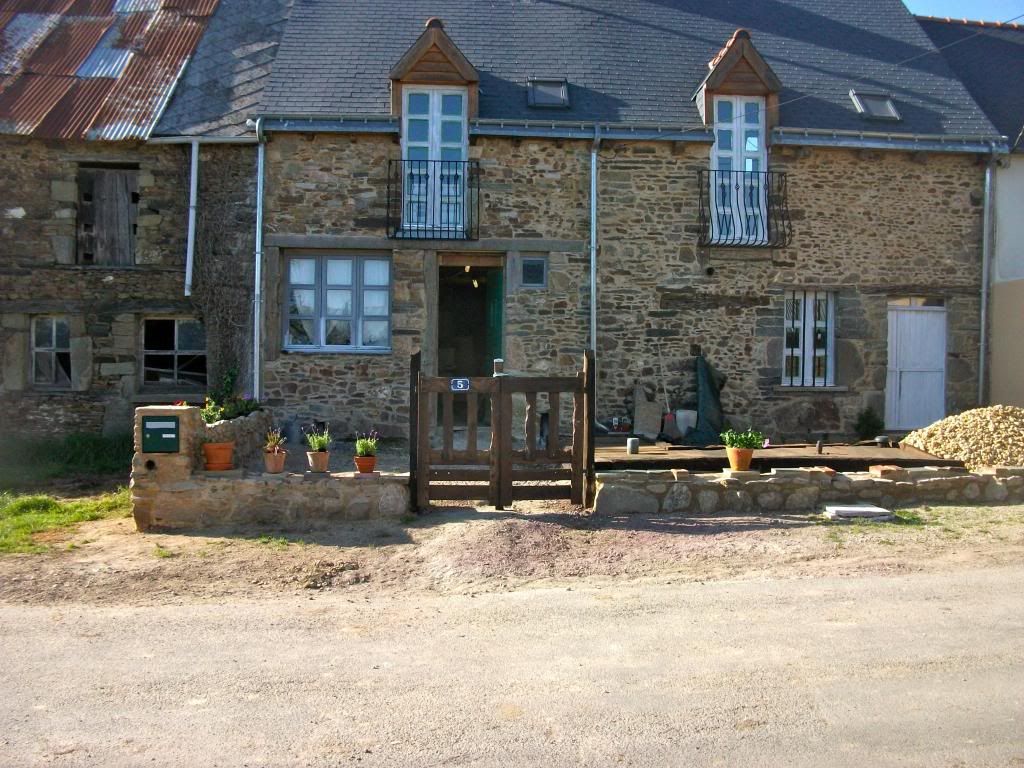 Here you can see the stones that will be used in the yard area and also some of the multitude of old reclaimed materials from the house used for pot stands on top of the wall.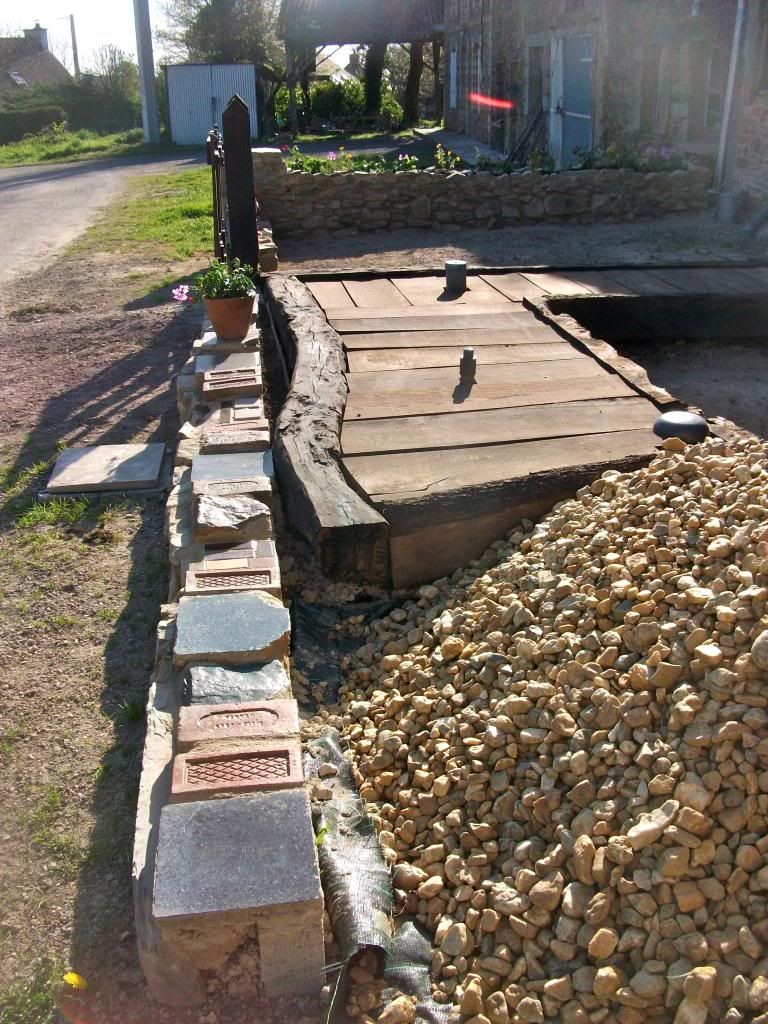 I guess it is reasonable to say that there has been something of a significant transformation to the fornt of the house and we think it still retains the original character of a little French farm cottage (although perhaps a well cared for one.
In the beginning it looked like this
and today it looks like this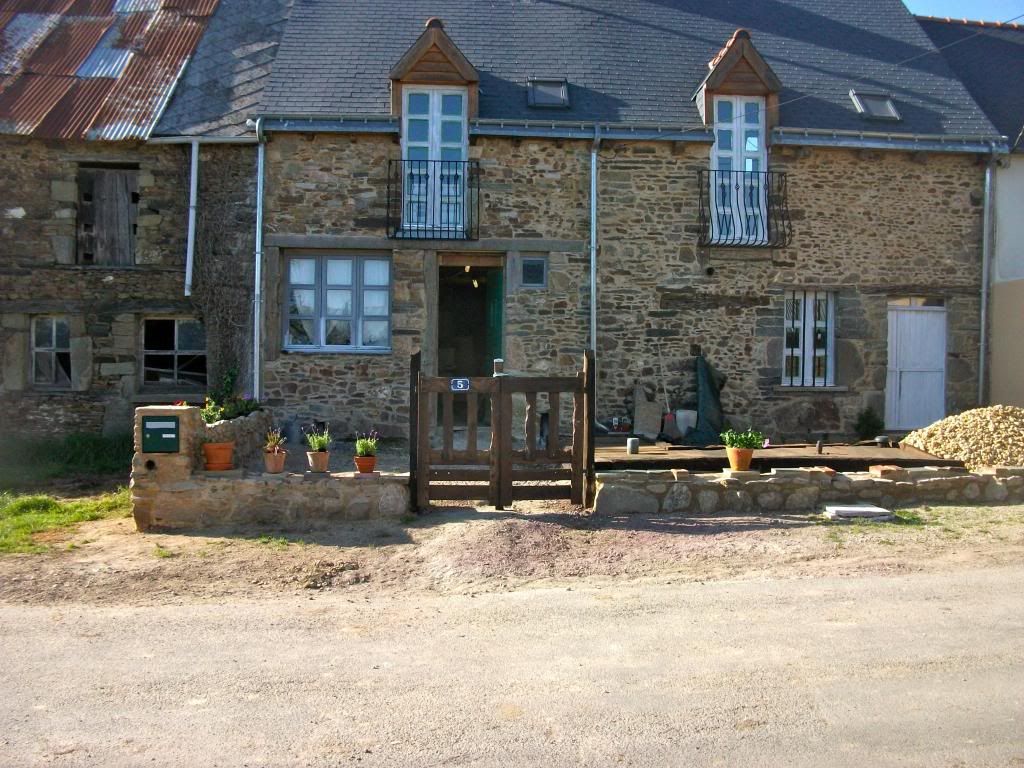 Its coming along!!
Paix et d'amour.
Bentley