Aye Aye landlubbers, Now as far asi can gather the way the French do plaster boarding is that they stick up some metal railings and screw the plasterboard to that and then tape & joint, then paint it. Some people like that method and some prefer the stud wall approach which is my own favourite so thats how I have done all the walls that have needed plasterboarding. Also I prefer a coat of plaster (A "scim" is I believe the correct term) as opposed to the taping and jointing and because I dont have the time to learn the plastering skill myself (you have to pick the skill syou have time to learn and although I am fairly handy with the hawk and trowel when lime rendering I aint so hot on the plaster) my nephew has been across to get us started.
Before he came we have under the guiding hand of our electrician tidied up what was a pile of multi coloured spagetti in the corner of the kitchen into the fuse board and distribution board for the communications.
Here is the underfloor stuff tidied

here is the upstairs down stuff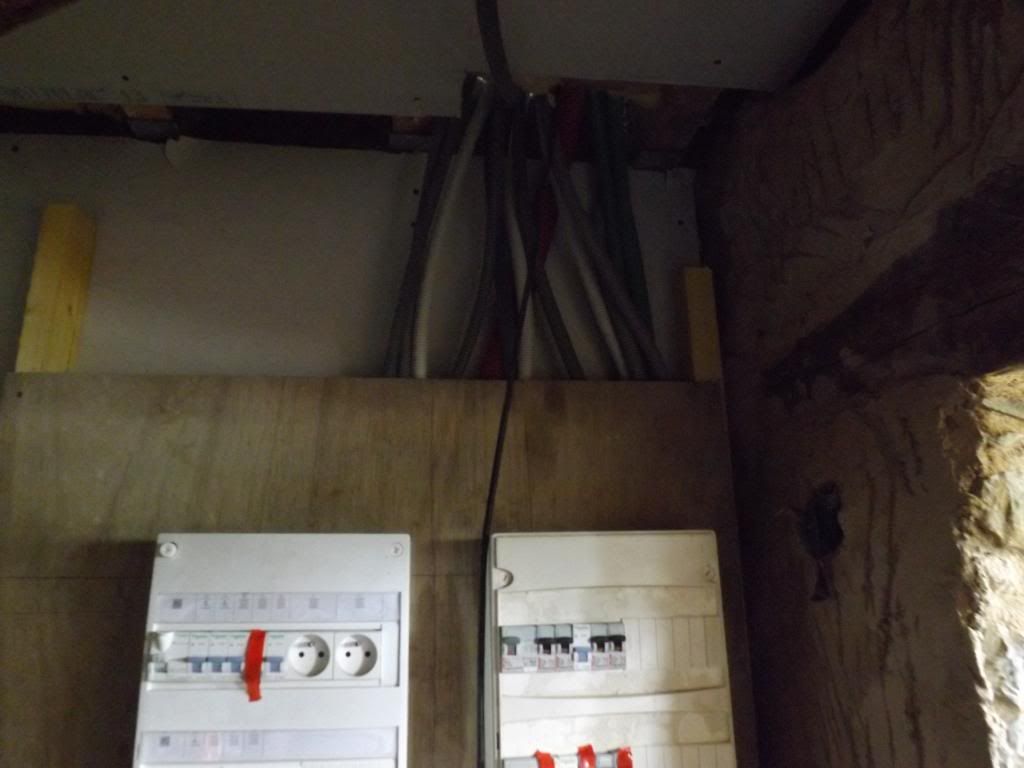 and here is the near finished article
Basically we are still on the temporary supply but the electrics are all over the house via the main fuse board so we have attached the temporary supply to that temporarily. I think that makes sense.
So it was time to get the scrim tape and edging out in prepearation of plastering.
We did the bathroom first her eis the wall under the velux all scrimmed up and ready to roll.
The next are a sequence of the walls and ceiling being completed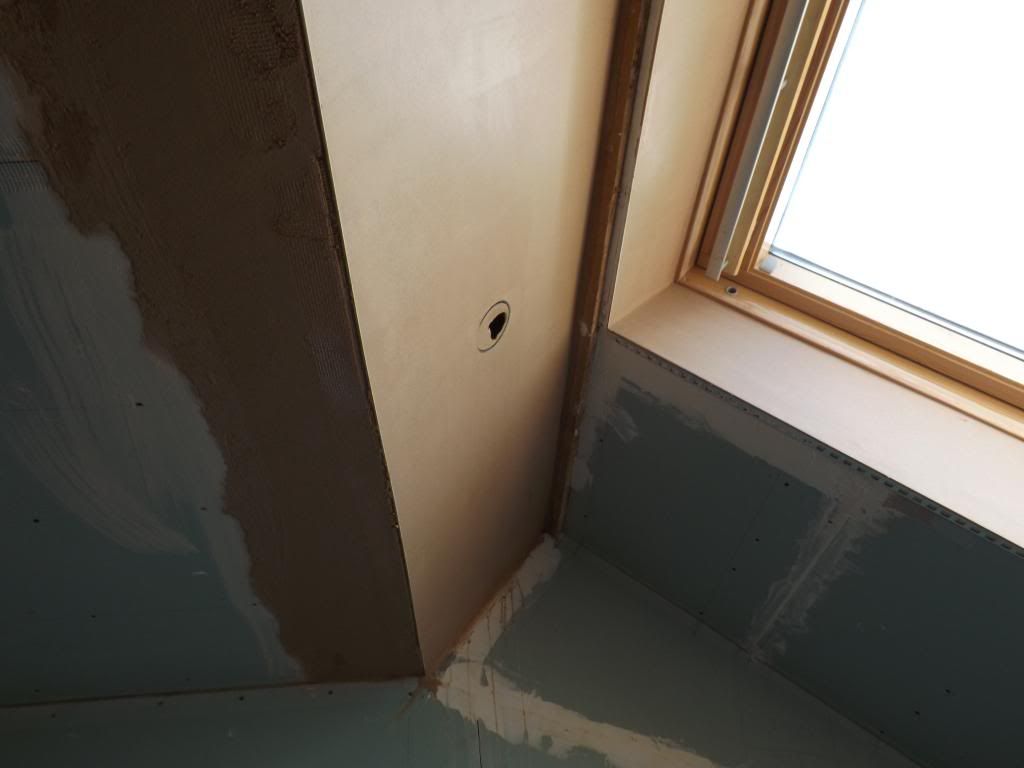 Here is Will plying his "old" trade as he is a wooden boat builder now (watch out for pics later on his next visit to show off his carpentry skills)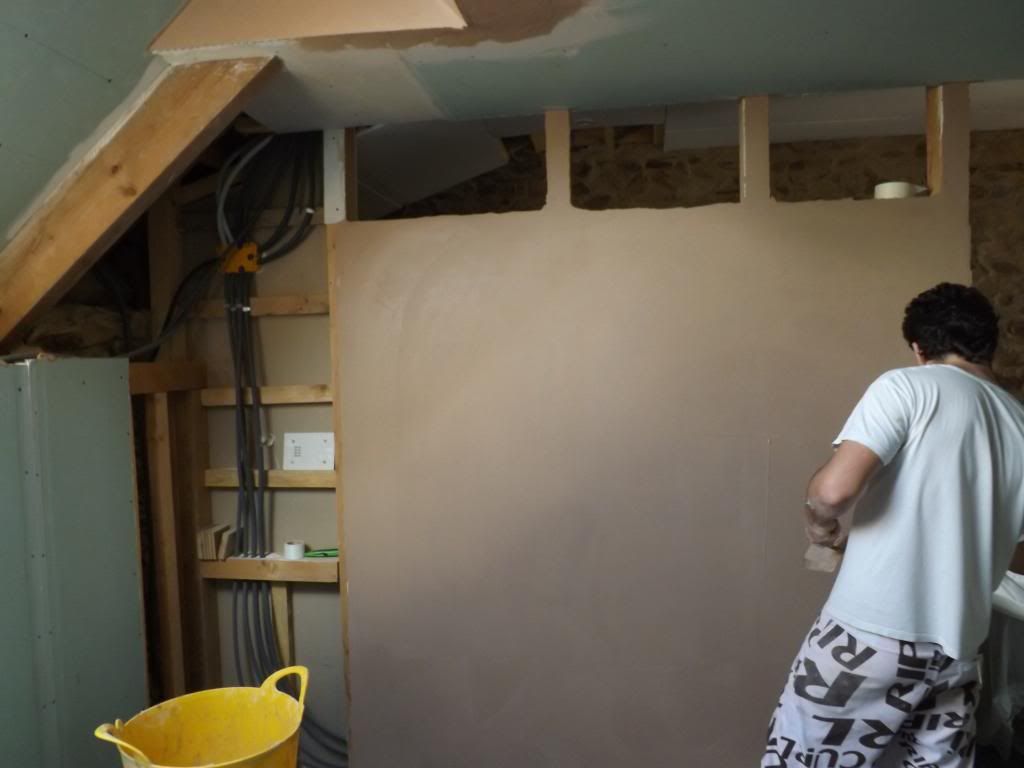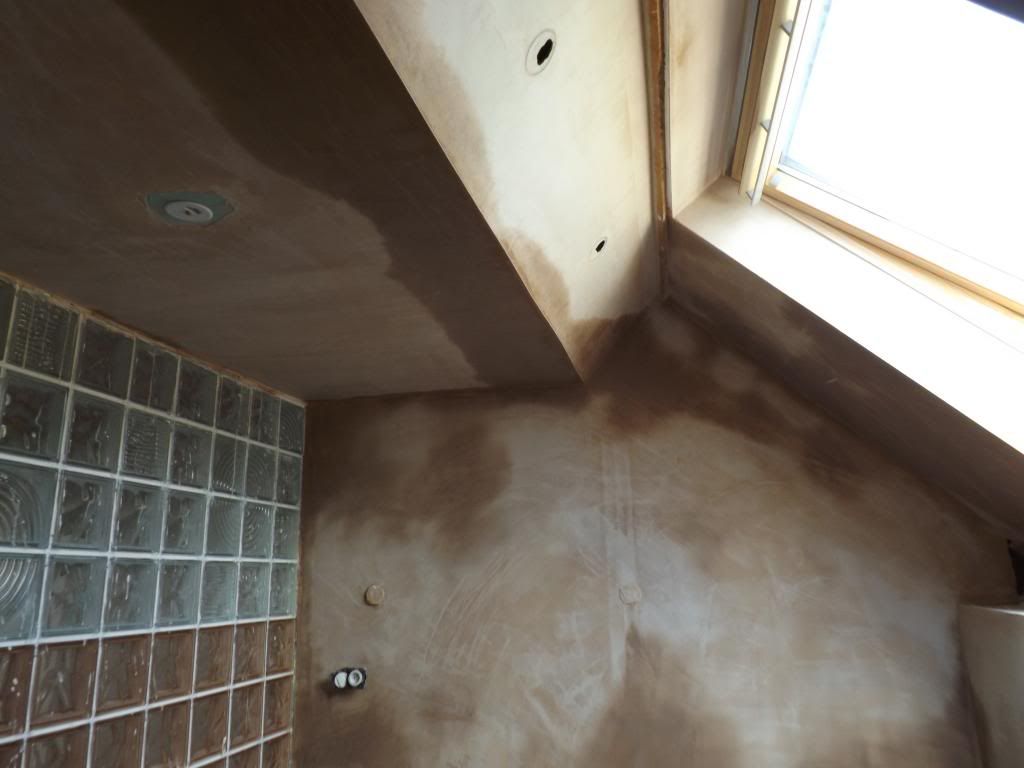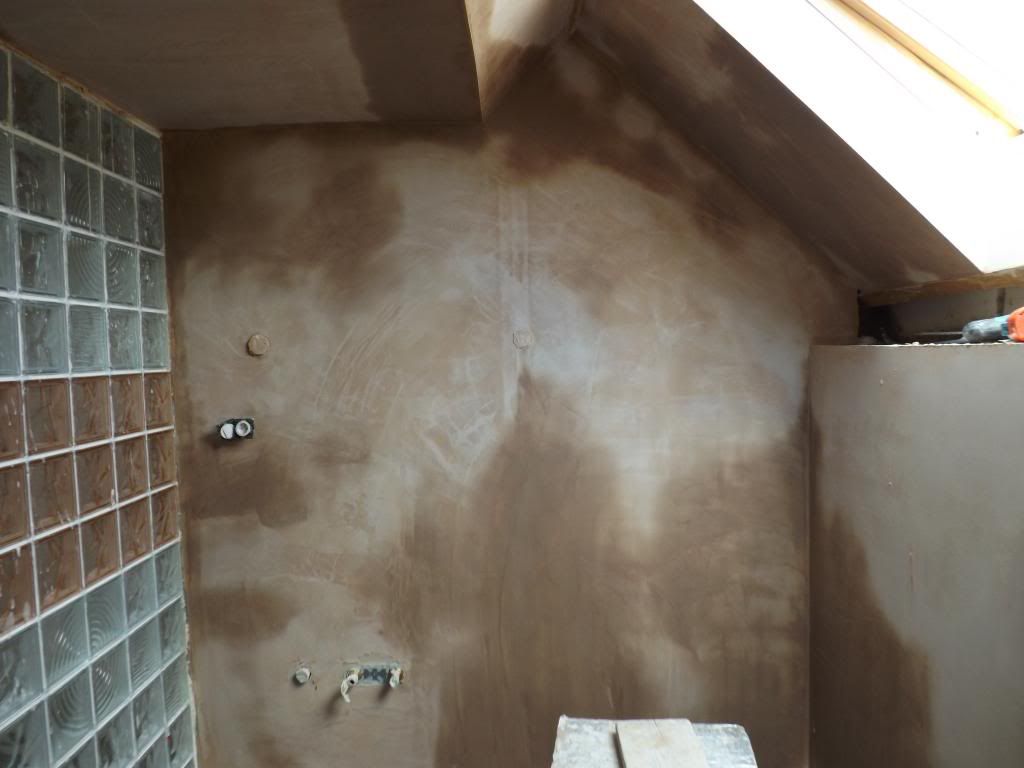 Its all angles and edges and this is one of the reasons why I decided it was one of the skills it was better to bring a top pro in rather than have a go at myself. With that amount of angular work it wood always look like I had "tried to do it myself" and considering the finished result we are aiming for that just inst good enough.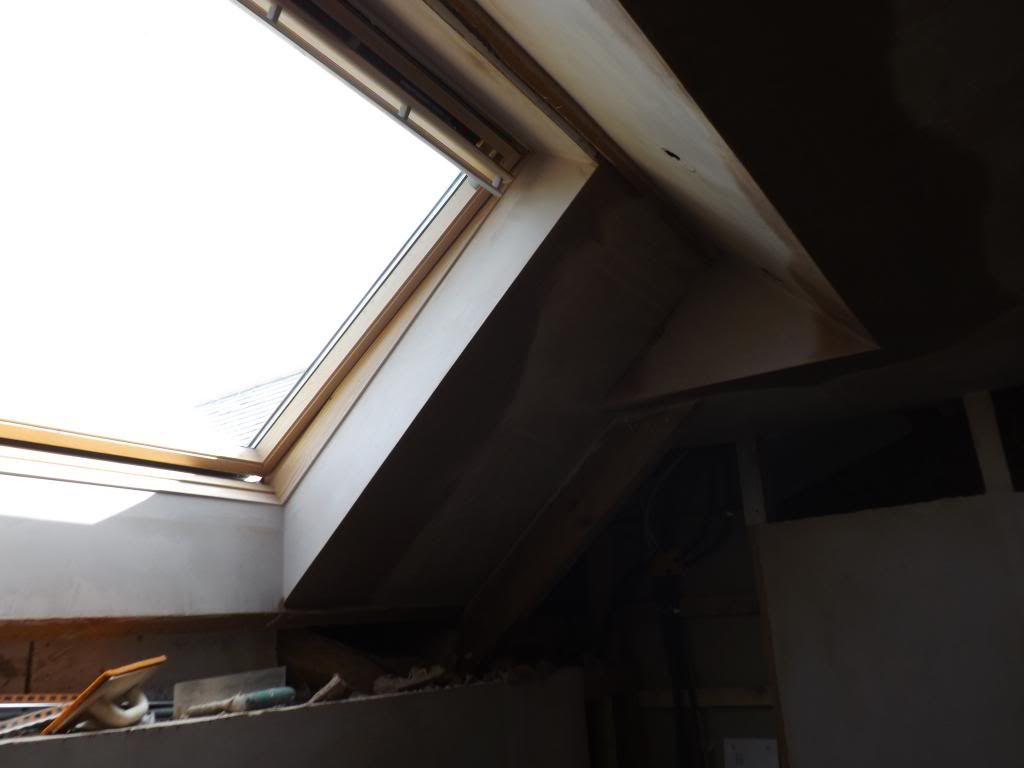 So all coming together and really starting to look like the real deal now
as you can see with the "near finished article after painting form daugher Pearl and grouting by MrsB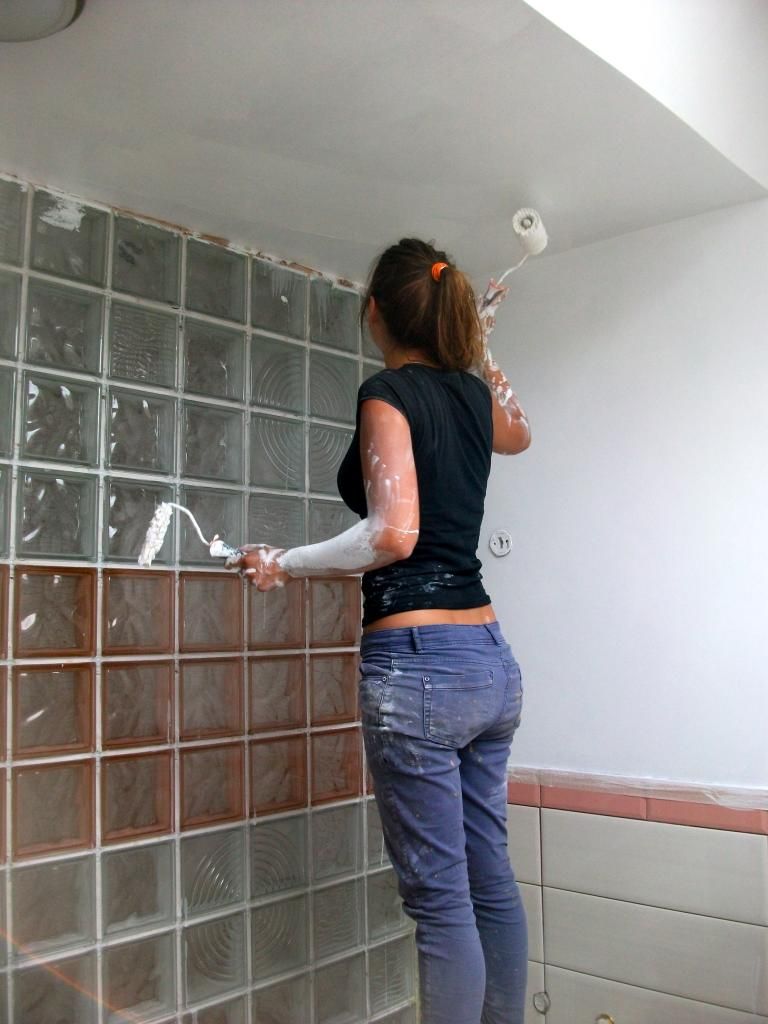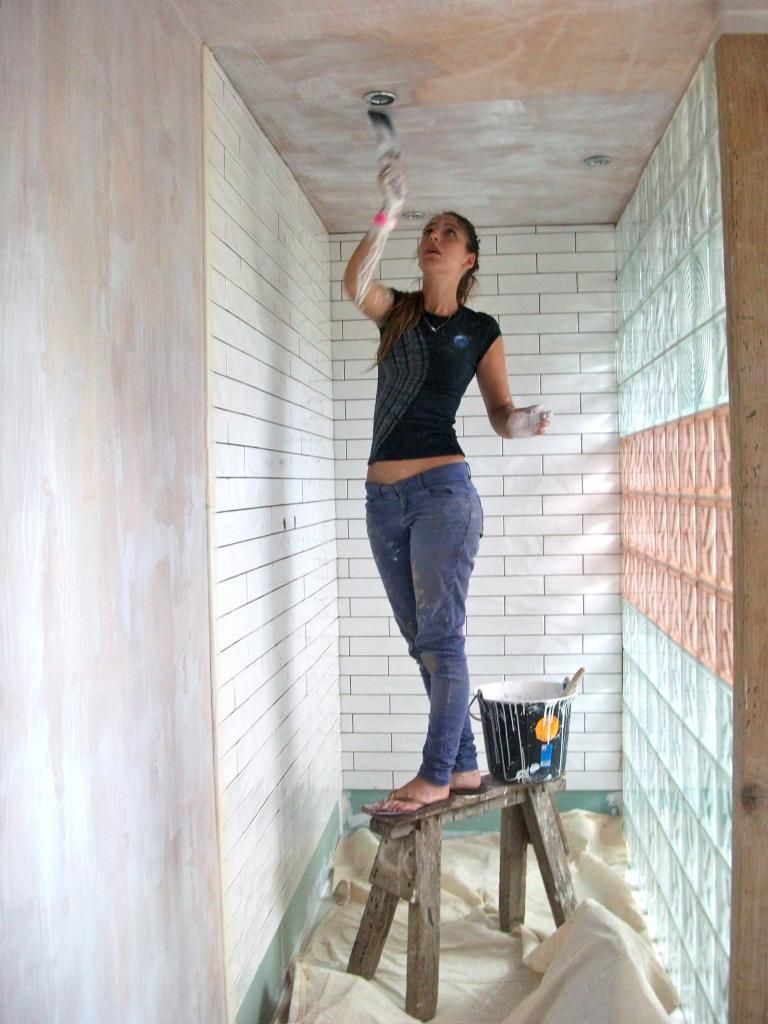 And here is the nearly finished article
So just the airing cupboard to build, the wooden shelf on the ledge above the bath to fit and the towel rail to plumb in and the plumbing to connect and the drainage to connect and the jobs a goodun!!