I think it necessary to show you this photo because it is what will become the headboard of the beds we intend to put in the master bedroom.
We have ample room for two 4ft divans to be the main bed with the frames bolted together but the mattresses independent of each other.
This enables us to use two double duvets so eliminates the problem with duvet hogging, enbales one of us to sit up later reading while the other kips without the fear of disturbing them when t you turn the light out and settle down, and because of the independent mattresses we can each have our own preferred firmness/ hardness (stop the giggling and chortling in what is a double entendre heaven) of sleeping arrangement.
With each one being 4 feet wide it also gives us the opportunity to" visit" each other for warm snuggles over morning tea or any other purposes that may arise like doing the crossword together or wathcinga film on the lap top or anyother lap top activities that may (or not) take place.
The idea from MrsB is to replicate a sort of Indian temple doorway effect using these doors we found in an old reclamation yard down near Pont St Aven .
I am asking her to keep a photo diary of the headboard transformation process so we can share it later.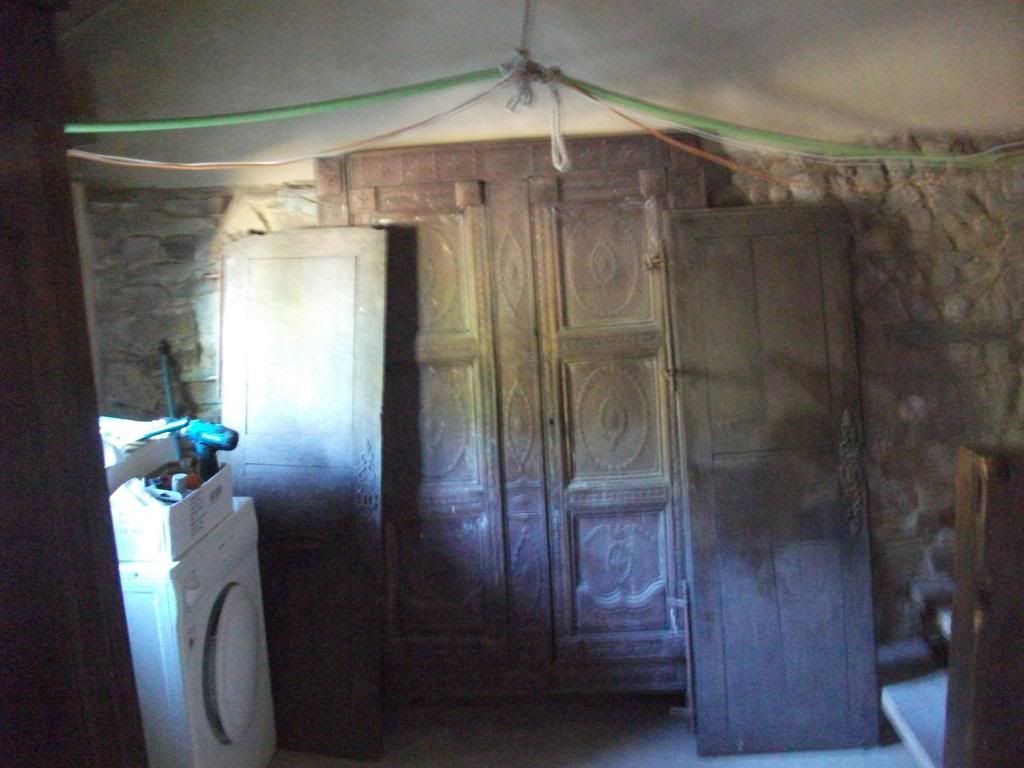 Love and peace 
Bentley